by Plane

Compare the rates and schedules of different companies. Please note that Rhodos being an international airport, many travel agencies specialised in charter flights offer during the summer competitive prices, for example from the UK, Italy, Germany, Belgium, Poland... Finally, the sooner you book your flights the more avantageous will be the price. In any case, do not count on "last minutes" unless you have tremendous luck!...
| | |
| --- | --- |
| | flights to Rhodos |
| | flights to Athens |
| | |
| --- | --- |
| | "last minutes" |
<![endif]--><![if !vml]>

<![endif]>
by Boat

Whether you land in Rhodos or Athens you will need to take a boat to reach Tilos. From Athens, plan a 15 hour voyage (approximatively 50€ return if you are contented to stay on the deck; more than double if you take a cabin); from Rhodos, between 1h30 (approx. 35€ return) and 4hrs (approx. 25€ return) depending on the type of ship. This is the normal duration whether arriving or leaving Tilos (unless of course you manage to bring attention to yourself and are brought by the medical helicopter to Rhodos in about 10 minutes). Be attentive to the fact that Jupiter who prevails over the Greek seas may affect the schedules influenced by the mood of the Captains, or the winds. For your return trip, take at least a six hours margin between the arrival of the ship at the other end and the departure of your plane. Better still, to be certain to make your flight, leave a day early and spend a night in Rhodos (if that is where you're flying from) where you must visit the old town and its impressive castel. The same caution should be taken for those returning to Canada or the United Stated passing through Athens.
| | |
| --- | --- |
| | from Rhodos |
| | from Athens |
by Swim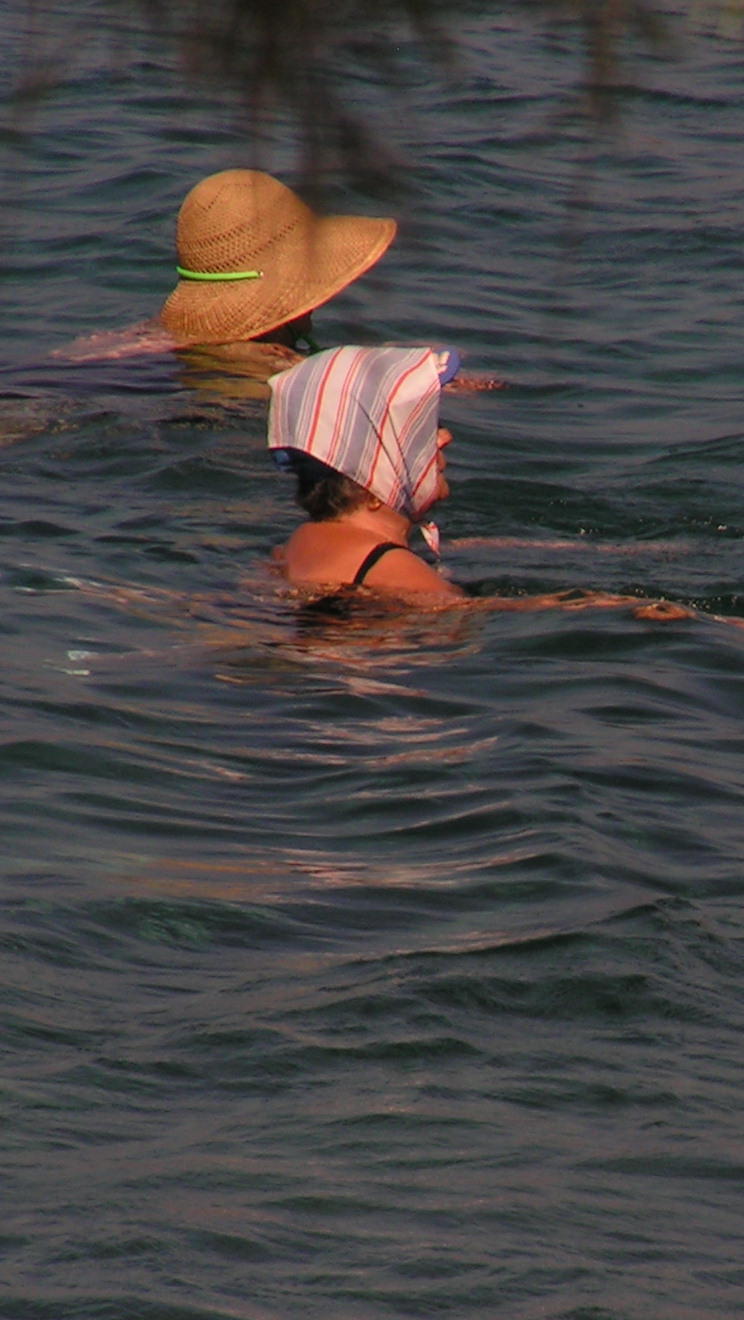 | | |
| --- | --- |
| | Not recommended if you want to arrive on time for the ceremony... |
<![endif]--><![if !vml]>

<![endif]>